Shows in 2014 : Aug. 2nd at the Dobama Theatre in Cleveland Hts., Sept. 6th at the Cassidy Theatre in Parma Hts., Ohio, Sept. 11th at a private organization Lenau in Olmsted Falls, Ohio, Dec. 14th Holiday Inn in Independence, Ohio.
Shows in 2015: March 7th,  at the Cassidy Theatre in Parma Heights, May 16th,  Downtown Cleveland Asian Festival, October 15th non-profit banquet in Parma, Ohio.
Shows in 2016:  January 16th at Franklin Park Conservatory / Botanical Garden Columbus, Ohio.  March 12th at The Cassidy Theater in Parma Heights, Ohio.  June 24th at Brookside Country Club in Grandville, Ohio.  July 30th at Loudonville Castle in Loudonville, Ohio. August 24th , Kickin with Kenny Channel 8 .  August 27th at a private birthday party in Powell, Ohio.  August 28th at One World Day in Cleveland, Ohio.  September 9th, wedding in Youngstown, Ohio.  September 17, 40th birthday bash in Brooklyn, Ohio.  September 24th Hawaiian Luau for America Asian Pacific Islander Org. in Medina.  October 2nd Cleveland Museum of Arts ( ICCD).  October 20th John Carroll University Luau in University Heights.  Dec.29th, Hospice of Western Reserve in Westlake.
Shows in 2017: January 14th Franklin Park Conservatory in Columbus. April 6th Tri -C West in Parma. April 7th Euclid Middle School in Euclid. April 8th Luau in Bedford. April 29th Luau in North Royalton. May 6th Cassidy Theater in Parma Hts. May 12th Arrowhead Primary school in Copley. May 15th Kickin with Kinney Fox news 8 Cleveland. May 20th Cleveland Asian Festival. May 27th Bachelorette party Akron. July 1th Hawaiian Luau Toledo. July 28th, Children's Pavilion Solon. Aug 5th, Luau at Marblehead. Aug. 12th, wedding reception in Broadview Hts. Aug.13th renewal vow in Mount Vernon. Aug.14th Poolside Luau in Parma Hts. Aug. 15th Luau in Cleveland. Aug. 19th, Birthday party in Northfield. Aug. 31, Luau in Parma. September 2, Hawaiian Birthday party in Brunswick. September 9, Luau in Independence. September 16, Birthday Luau in Kent. September 21,Luau at Senior center in Brunswick. September 23, Luau at the Harley Davidson Dealership in Medina. October 8. Luau 50th birthday bash in Maumee. October 14, Luau class reunion at Malone University in Canton.
Shows in 2018 : January 20th Franklin Park Conservatory in Columbus. March 3rd Cassidy Theater in Parma Hts. April 2nd University School in Hunting Valley. April 15th Girl's Scout Doyletown. May 3rd Stark State College in Canton. May 5th Bridge Hospice in Findlay. May 18th Sister's of Poor in Oregon. May 20th Fireman's Assoc.in Highland Hts. June 2nd Forrest City Yacht Club in Cleveland. June 9th Birthday Luau in Chesterland. June 30th, 6oth birthday Luau in North Royalton. August 4th Luau in Concord. August 8th Trinity High School Luau in Berea. August 18th Luau in Chagrin Falls. August 18th wedding in Kirtland. August 25th Luau in Greensville, PA. September 2nd Luau in Columbia Station. September 8th Luau in Parma. September 12th Luau in Strongsville. September 13th Luau in Granville. September 22nd birthday Luau in Vermillion.
Shows in 2019 : January 12th Franklin Park Conservatory in Columbus, January 23rd Euclid Public Library Luau, February 2nd Hudson birthday Luau, February 9th Franklin Park Conservatory in Columbus, March 2nd Euclid Public Library Luau, March 2nd Cleveland fundraiser Luau, March 9th Cassidy Theater Parma Heights, April 27th Perrysburg Hospital Luau, May 8th Cleveland Luau, May 18th Asian Fest.Cleveland, May 19th Cleveland Firemen fundraising, June 14th Westlake anniversary Luau, June 17th Honolulu Day Middleburg Hts., June 26th American Girl Luau in Cuyahoga Hts., July 10th American Girl Luau in Cuyahoga Hts., July 20th Greensville, PA Luau, July 28th Hermitage PA Luau, August 17th Kent Luau, August 24th Medina anniversary Luau, August 25th London bridal shower Luau, September 8th Brookpark birthday Luau, September 14th Strongsville Luau. October 01, class demo in Middleburg Hts,. Class demo Nov. 08, in Beachwood. Nov.23, Luau Tropical Blast in Chagrin Falls.
Shows in 2020 :
January 3rd Luau Wadsworth, January 18th Franklin Park Conservatory Columbus, February 9th Luau Medina, March 7th The Cassidy Theater Parma Heights, July 11th Luau Eastlake, August 8th Luau Greensville, PA. Due to COVID-19, Seven events were cancelled or re-scheduled for 2021.
Shows in 2021:
May 23rd Savannah Amphitheater Cleveland , June 22nd Luau Strongsville , July 10th Luau Warren, July 16th Luau Shaker Hts., July 23rd Luau Cleveland , July 25th Children's Workshop Cleveland
July 31th Anniversary Luau New Albany , August 5th Company Luau Hudson, August 7th Luau Greensville, PA , August 14th Anniversary Luau Strongsville , August 23rd Marketing Event Cleveland ,
September 18th AAPIO Luau Strongsville.
Shows in 2022:
April 9th Children's Hawai'i Workshop Cleveland Heights , April 12th Adult Hawai'i Workshop Parma , April 26th Adult Hawai'i Workshop Fairview , May 3rd Adult Hawai'i Workshop Mayfield , May 10th Adult Hawai'i Workshop Middleburg Hts., May 16th Adult Hawai'i Workshop Maple Hts., May 24th Adult Hawai'i Workshop North Olmsted , May 28th Hawai'i Ho'ike Parma , June 30th Hawaiian Lu'au Strongsville , July 9th Hawaiian Lu'au Rocky River , July 13th – 14th Hawaiian Event Perrysburg , July 16th Aloha Luncheon Broadview Hts , July 16th Tropical Event Parma , July 17th Tropical Event Garfield Hts., July 23rd Hawaiian Lu'au Avon , July 30th Hawaiian Lu'au Milan , August 19th Lu'au Chagrin falls , August 28th Tropical Event Pepper Pike , September 10th Aloha Hawai'i Lu'au Strongsville.
Shows and Workshops for 2023 :
January 9th Children's Hawaiian Workshop . Parma Hts.
January 28th Hawaiian themed birthday, Highland Hts
February 11th Hawaiian Lu'au , Columbus
February 18th Hawaiian Lu'au , Twinsburg
April 18th Children's Hula Workshop , Parma Hts
April 22th Children's Hawaiian Dance classes , Mansfield
April 26th Children's Polynesian Workshop , Beachwood
May 07th Hawai'i Ho'ike , Berea
June 09th Tropical Theme , Solon
June 19th Hawaiian Theme workshop , Fairlawn
July 21th Hawaiian Lu'au , Mentor
August 9th Children's Hula Workshop , North Ridgeville
August 31th Hawaiian Lu'au , Mentor
September 9th Aloha Hawai'i lu'au , Strongsville
Call us for more information.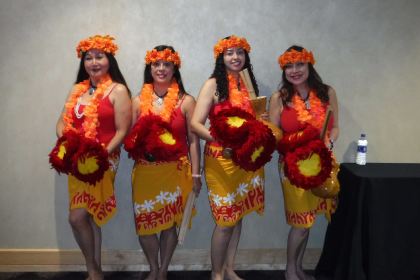 Testimonials
It was great to see a show in Ohio that made me feel as if I was in Hawaii! Great dancers, colorful costumes and the music had a modern twist! It was so awesome!
Enjoyed the show so much; I'm signing up for the beginners class
Wonderful show; the routines were executed very well! Loved the Poi balls too!
I'd love to see the next show, beautiful dancers!
Thanks so much for a great performance, I loved your finale!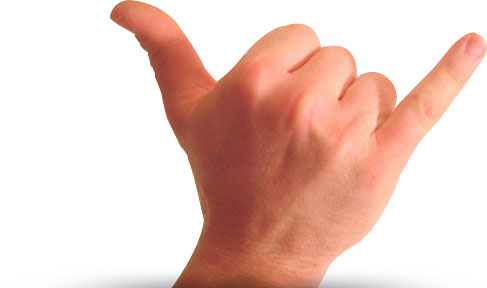 Hang Loose With Our Hawaiian Dances